Northgate Animal Hospital of Hixson Tennesee Chattanooga
Veterinarians Pet Vaccinations Spay & Neuter Services Laser
Veterinary Surgery for Animals Pet Boarding for Dogs & Cats

HOURS OF OPERATION
Monday - Friday
7:30 am - 5:30 pm
Saturday

&

Sunday
Closed
DOCTOR APPOINTMENTS
Monday - Friday
8:30 am - 12:15 pm
and
2:00 pm - 5:00 pm
Closed Holidays Observed
by the Hospital

Dr. Jim Hammon and Dr. Randy Hammon are two of the
few Certified Veterinary Journalists (CVJ's) in the United
States. They have been working with and have appeared
in news media outlets (Newspapers, Radio, and Television)
for over 20 years. They have a passion in giving readers,
listeners, and viewers the best and most up-to-date
veterinary information along with answering pet care
questions.
RADIO SCHEDULE
Tune into the Talk Monster on WGOW
102.3 FM from 11:00 A.M. to 12:00 Noon
on the first Saturday of each month. Our
very own Doctors Jim and Randy
Hammon along with show host Julie
Edwards will be discussing current pet
topics and answering listener's phone
questions regarding your four-legged
family members. This is an ideal time for you as a pet
owner to ask the Doctors questions that pertain to your
furry friend.
TELEVISION SCHEDULE
Dr. Jim or Dr. Randy Hammon can
be watched on WRCB TV Channel
3 (NBC) on the third Tuesday of
each month from 11:00 A.M. to
12:00 Noon on the talk show "3
Plus You". They are usually one of
the first segments. They will be
discussing specific pet topics with the
show hosts and viewers.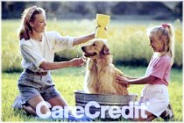 1600 Hamill Road Hixson, TN 37343
Telephone 423-875-9033
Serving the Chattanooga Pet Community
Welcome to Northgate
Animal Hospital Serving
Chattanooga, TN
Northgate Animal Hospital in Hixson, TN has been
providing cutting edge veterinary care in Chattanooga for
over two decades. We are committed to our clients and
their pets! At Northgate Animal Hospital, we offer
complete pet health care services to make sure your pets
stay happy and healthy including physical examination,
veterinary X-ray facilities, dental treatment, laser surgery
procedures and diagnostic analysis. Whether you have a
new puppy or kitten, or your companion is a senior pet,
Northgate Animal Hospital will provide you with the latest
cutting edge technologies in veterinary dentistry and
medical treatment for your pets.
At Northgate Animal Hospital our Veterinarians, Support
Staff, Animal Care Takers, Receptionists and Administration
are committed to providing your pet with the very best
veterinary health care. Our professional staff are
dedicated to helping your pet companions maintain a long,
healthy and happy life.
Northgate Animal Hospital provides
veterinary services for dogs, cats,
and ferrets.

ARE YOU NEW TO NORTHGATE
ANIMAL HOSPITAL?
Fill out our Online New Client Form
JOIN OUR TEAM!
Northgate Animal Hospital
in Hixson, TN has been
providing cutting edge
veterinary care in
Chattanooga for over two
decades. We are committed
to our clients and their pets!