Northgate Animal Hospital of Hixson Tennesee Chattanooga
Veterinarians Pet Vaccinations Spay & Neuter Services Laser
Veterinary Surgery for Animals Pet Boarding for Dogs & Cats

1600 Hamill Road Hixson, TN 37343
Telephone 423-875-9033
Serving the Chattanooga Pet Community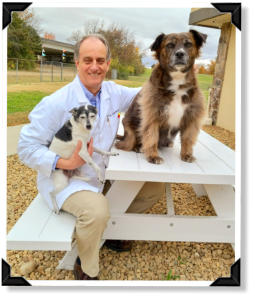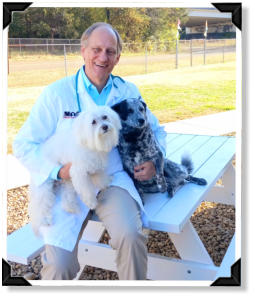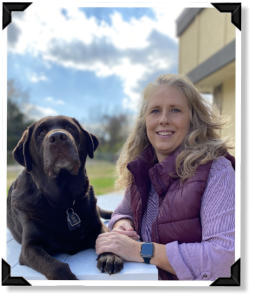 Yvonne Ward, DVM / Co-Owner
Dr. Yvonne Ward has practiced at Northgate Animal
Hospital since 1999. Dr. Ward graduated from the
University of Tennessee College of Veterinary Medicine in
1999, after receiving a B.A. from Carson Newman College
in 1994. She shares her home with husband Tommy,
daughter Chloe, and their dog "Dobbs." Dr. Ward currently
serves on the Chattanooga State Veterinary Technician
Advisory Board. In her spare time, she enjoys spending
time with her family, gardening, camping, and reading.
Dr. Ward's special interests in veterinary medicine include
internal medicine, laser surgery, and ultrasound. Though
she must say, it sure is fun to play with all the cute
puppies and kittens when they are in for well checks and
vaccinations.
Randy Hammon, DVM, CVJ / Co-Owner
Dr. Randy Hammon is a 1982 graduate of the University of
Tennessee College of Veterinary Medicine. He has wanted
to be a veterinarian since he was five years old and has
never had second thoughts. He is currently the Hospital's
Medical Director. Dr. Randy has been practicing veterinary
medicine with his brother Dr. Jim at Northgate Animal
Hospital since graduating and building the facility in 1982.
They both are routinely on television and radio along with
newspaper interviews promoting pet care. Dr. Randy is a
past president of the Tennessee Veterinary Medical
Association, along with serving on local, state, and
national boards and is an active supporter of our local
Humane Educational Society. He also works with, supports,
and serves on boards for the University of Tennessee
College of Veterinary Medicine (UT CVM) and the University
of Tennessee Institute of Agriculture (UTIA). Dr. Randy
routinely participates in International Third World
Christian Medical Missions as part of medical teams that
meet the needs of both people and animals. He enjoys
outdoor sports on both land and water. He shares a small
farm with his wife Sandi, his stepdaughter Caroline along
with their two cats "Cleopatra" and "Tigris", their
Australian Cattle Dog "Sheyla" and their Coton de Tulear
"Mason".
Jim Hammon, DVM, CVJ / Co-Owner
Dr. Jim Hammon, was a member of the very first veterinary
class of the university of Tennessee at Knoxville in 1979. He
worked for the next three years at two different practices
in Jefferson City, Tennessee and Gallatin, Tennessee. In
1982, following the graduation of his brother and partner,
Dr. Randy Hammon, Northgate Animal Hospital was
designed and built. Dr. Jim has served as president of both
the Tennessee Veterinary Medical Association (TVMA) and
the Hamilton County Veterinary Medical Association
(HCVMA) and as a board member for the East Tennessee
Veterinary Medical Association (ETVMA) He has also
received the Distinguished Service award for the TVMA and
the Outstanding Alumnus Award from the University of
Tennessee College of Veterinary Medicine. Dr. Jim is
married to his lovely wife, Jill, and they have two married
daughters, Caitlin and Amelia. "Sophie" the terrier mix and
"Molly" the Mix also enjoy Dr. Jim's home.

Mandy Smith, DVM
Dr. Smith has always wanted to work with animals and
started volunteering in her hometown veterinary clinic
in high school. She graduated from the University of
Georgia in 2013. After vet school, she completed a one-
year internship at Carolina Veterinary Specialists in
Charlotte, NC. Her experience includes primary care
and, more recently, emergency medicine. Since moving
to Chattanooga in 2022, she has fallen in love with the
city. She is excited to return to primary care and build
relationships with clients and their four-legged family
members. Her areas of interest include the human-
animal bond, preventative care, internal medicine, and
soft tissue surgery. Outside of veterinary medicine, her
hobbies include gardening, pottery, board games, and
being outdoors. She lives with her three dogs (a beagle
mix named Penny, a Jack Russel named Riker, and a
Chihuahua named Mr. Sulu), and three cats (Dax, Zia,
and Henry). She has kept chickens in the past and hopes
to have another flock in the near future.